The P2P Foundation was co-founded by Michel Bauwens and James Burke in 2005, with the technical assistance of Brice Leblevennec. Since then, we've benefited from many contributions to our knowledge commons from a rich variety of individuals.
While there are distinct roles within the network (find out more here), this is the team that is presently working fully dedicated to P2P Foundation and P2P Lab. We are pleased to meet you!
Michel Bauwens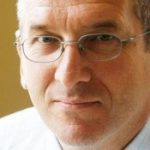 (P2P Foundation. Thailand/Belgium) Michel Bauwens is the founder and Vision Coordinator of the P2P Foundation and works in collaboration with a global group of researchers in the exploration of peer production, governance, and property. Bauwens travels extensively giving workshops and lectures on P2P and the Commons as emergent paradigms and the opportunities they present to move towards a post-capitalist world. Michel is also the director of research of CommonsTransition.org. a platform for policy development aimed toward a society of the Commons and a founding member of the Commons Strategies Group, with Silke Helfrich and David Bollier, who have organised major global conferences on the commons and economics. Three recent books, amongst which (with Vasilis Kostakis), Network Society and Future Scenarios for a Collaborative Economy have been published in English, Dutch and French. Michel currently lives in Chiang Mai, Thailand and is currently finalizing a Commons Transition Plan for the city of Ghent in Belgium.
Maïa Dereva
(P2P Foundation. P2P Foundation France. France) Eclectic person, she studied cell biology, physiology, communication and psychology. She became webmaster after a self-taught training and worked in numerous contexts, always with writing as a parallel activity: columnist, journalist, editorial webmaster, blogger. She created Semeoz.info in 2015 (observatory of collaborative and constructive practices, with a collection of maps) and started to contribute to various P2P/Commons projects, for example P2P Foundation, Transformap, Assembly of Commons of Lille (France) or European Commons Assembly.
Chris Giotitsas
(P2P Lab. UK) Chris Giotitsas is an Internet researcher and research fellow at the P2P Lab. Currently, he is pursuing a PhD at the School of Management, University of Leicester, UK, investigating free/open-source technologies and agricultural communities. His project combines theories about technology and social movements in order to examine how the various individuals and groups involved in open source agricultural technology frame their activities and how this influences the development process and form of the technology itself. Chris is also an editorial assistant of Ephemera Journal.
Vasilis Kostakis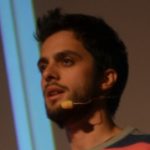 (P2P Foundation. P2P Lab. Greece) Vasilis Kostakis is Senior Research Fellow at the Ragnar Nurkse Department of Innovation and Governance, Tallinn University of Technology, and a Berkman Klein Center for Internet & Society Affiliate, Harvard University. He founded and coordinates the interdisciplinary research hub P2P Lab. Moreover, he was the Research Coordinator (till February 2017) and now is a core member of the P2P Foundation. Further, he sits on the boards of commons-oriented start-ups and open access refereed journals.
Vasilis (Billy) Niaros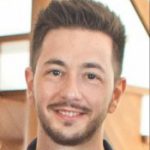 (P2P Foundation. P2P Lab. Greece) Vasilis (Billy) Niaros is the Research Coordinator of the P2P Foundation and a Research Fellow at the P2P Lab. He holds a PhD in Technology Governance from Tallinn University of Technology (2016) as well as a five-year-BSc and a MSc in Urbanism and Regional Development from University of Thessaly. His research work is related to commons transitions at the city level with an emphasis on the use of local manufacturing technologies. 
Alex Pazaitis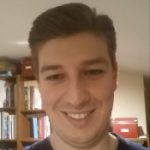 (P2P Foundation. P2P Lab. Greece) Alexandros (Alex) Pazaitis is Research Fellow at the P2P Lab, pursuing his PhD in Technology Governance at the Ragnar Nurkse Department of Innovation and Governance, Tallinn University of Technology. He is involved in numerous research activities, including academic papers, research and innovation projects. He has professional experience in project management and has worked as a consultant for private and public organizations. His research interests include technology governance; innovation policy; digital commons, open cooperativism and the blockchain.
Alekos Pantazis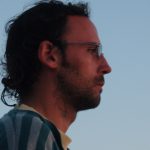 (P2P Lab. Greece) Alekos Pantazis is Research Fellow at the P2P Lab. He is an environmental engineer, with expertise in participatory design for nature conservation and integrated coastal zone management. Alekos has 17 years experience of active involvement in civil movements in various rural regions of Greece and abroad, focusing on agrarian grassroots, degrowth, and commons movements. He has strong background in non-formal education and has been involved as a scientific assistant in a number of European projects in the areas of marine conservation and community-based management as well as in the area of digital commons. Contact: pantazis.al at gmail.com
Christina Priavolou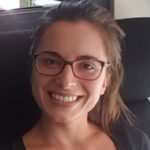 (P2P Lab. Greece) Christina Priavolou is Research Fellow at the P2P Lab. She is a civil engineer (5-years BSc, University of Patras, Greece) and holds an interdisciplinary MSc in Environmental Development (National Technical University of Athens, Greece). She has a two-year experience in both private and public works. Christina is now pursuing a PhD in Technology Governance at Tallinn University of Technology, Estonia, investigating free and open-source building infrastructures.
Javier Arturo Rodríguez
(P2P Foundation. Spain) Javier Arturo Rodríguez is technical lead at the P2P Foundation. He is a software architect, system administrator, technology trainer, open data advocate, privacy nut and serial entrepreneur with over twenty years of professional experience. He is an Electronics and Electrical Engineering major and a Master in Business Administration from the Monterrey Institute of Technology and Higher Education, and a System Administrator and Engineer certified by Sun Microsystems, Oracle and the Linux Foundation. He has helped all kinds of organizations, from global consulting firms to small multidisciplinary teams, to take advantage of emerging technologies to enhance their communication abilities, improve their collaboration skills and maximize their productivity. He is responsible for the digital infrastructure of the P2P Foundation, and makes sure that data stays safe and servers run smoothly.
Stacco Troncoso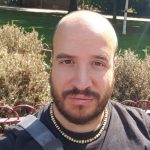 (P2P Foundation. Spain) Stacco Troncoso is the advocacy coordinator of the P2P Foundation as well as the project lead for Commons Transition, the P2PF's main communication and advocacy hub. He is also co-founder of the P2P translation collective Guerrilla Translation and designer/content editor for CommonsTransition.org, the P2P Foundation blog and the new Commons Strategies Group website. His work in communicating commons culture extends to public speaking and relationship-building with prefigurative communities, policymakers and potential commoners worldwide.
Ann Marie Utratel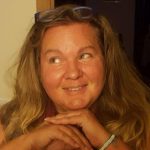 (P2P Foundation. Spain) Ann Marie Utratel is part of the P2P Foundation core team in the advocacy and infrastructure streams, working on Commons Transition and associated projects and co-organizing the Foundation's governance and operations, planning, and facilitating internal communications and carework. She writes regularly for Commons Transition.org and is the co-designer and art director of the P2P Foundation's various websites. Previously, Ann Marie was communications coordinator for the P2Pvalue.eu project and an international liaison for the commons-oriented crowdfunding platform Goteo.org.  She is also a co-founder of the P2P translation collective Guerrilla Translation.
In Memoriam
Jean Lievens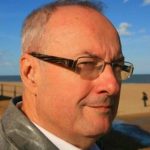 The P2P Foundation Core Team fondly acknowledges the life and work of our dear friend, Jean Lievens, who tragically passed away in September 2016. We cannot overstate how vital Jean was for the P2P Foundation professionally and personally, especially as a long term friend of Michel Bauwens. You can find out more about Jean here: In Memoriam: Jean Lievens 1957-2016.